Skip to end of metadata
Go to start of metadata
Follow the instructions below to delete an existing Group from CDP.
Note
All users that belong to the deleted group will lose any permissions set at the group-level.
1. Click on "Groups" in the Main Menu to access the "Groups" screen.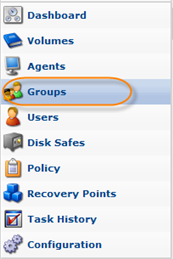 2. In the "Groups" list, find the appropriate Group and click on the "Delete" icon in the "Actions" column.


3. Confirm your request to delete the Group by clicking on "Delete" in the displayed dialog.


4. The Group will disappear from the "Groups" list.