Skip to end of metadata
Go to start of metadata
Installing Hyper-V VHD Explorer
You can install the R1Soft Hyper-V VHD Explorer on the following system:
Windows Server 2008 R2 (64-bit)
Editions: R2 Enterprise, R2 Standard, R2 Datacenter, R2 Web Server, R2 Server Foundation.
To install the R1Soft Hyper-V VHD Explorer, follow the instructions below.
1. Log on to the Windows server as a member of the local Administrators group.
2. Navigate to the directory where you saved the R1Soft Hyper-V VHD Explorer installation file.
3. Execute the file.
4. Select a destination folder and click "Install."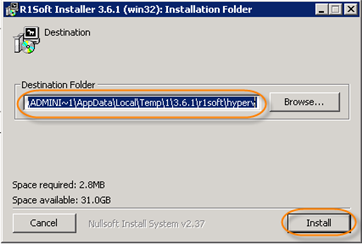 5. Wait while the files are extracting.

6. On the welcome screen, click "Install."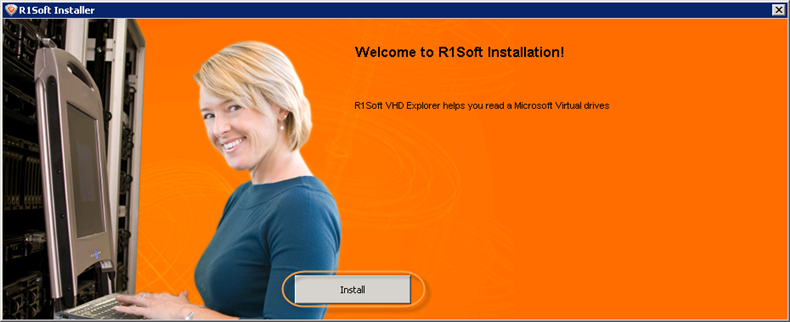 7. Click "Install VHD Explorer."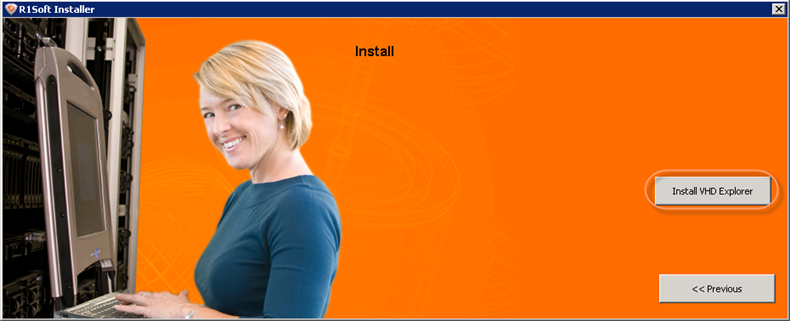 8. The R1Soft Hyper-V Explorer Installation Wizard opens. On the first screen of Installation Wizard, click "Next."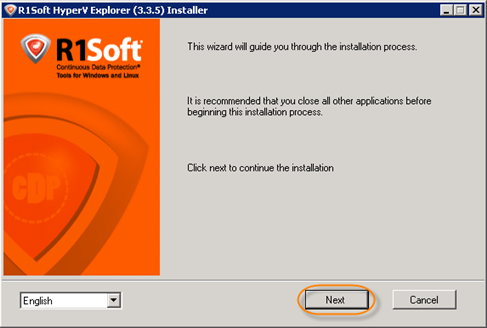 9. The next screen will display the "Freeware Edition Software License Agreement." Read it to the end and then click "Next" accordingly.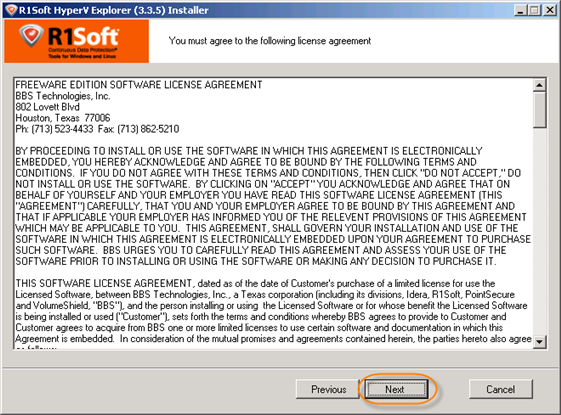 10. The Setup is validating the Windows Version and Hyper-V libraries. The result is shown in the "Status" column. It is strongly recommended that all tests have "Pass" status. You can repeat the tests by clicking the "Test" button. Click "Next" to go to the next screen.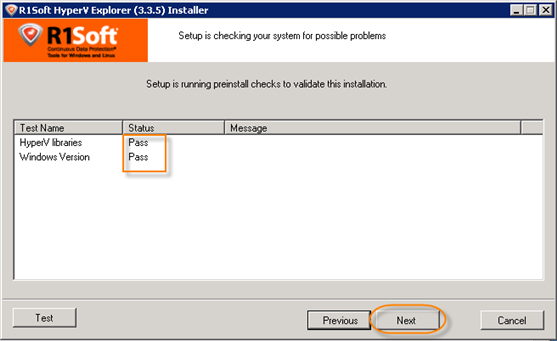 If one or several requirements are not met, then an explanation will be displayed in the "Message" column. In this case, further installation is not recommended on this configuration. Possible values in the "Status" column: "Pass," "Not Recommended," "Fail."

If it is possible, correct the configuration and click on "Test."
11. On the next screen you will have to choose the installation directory for the application. It is safe to leave the default location untouched. However, you can install the server to the another directory, for example, if you do not have enough free space on disk C. Click "Next."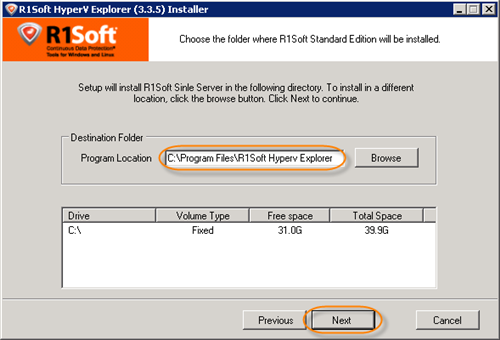 12. Setup has finished configuring and is ready to install. Click "Next" to complete the installation.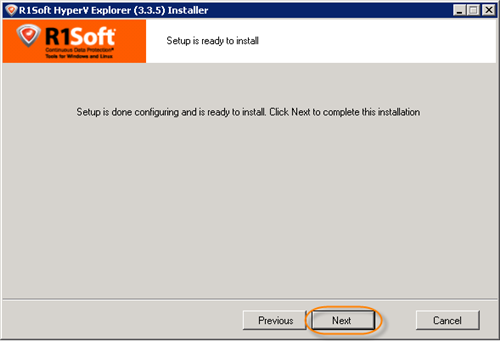 13. The installation process will start.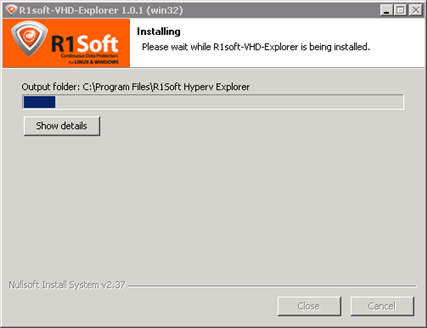 14. The installation is now complete. Click "Finish."