Skip to end of metadata
Go to start of metadata
The Configuration window in Server Backup Manager provides general information about your environment as well as a number of options and settings to help you get the most out of your installation. you can access all of the functions you need to manager your configuration by clicking Configuration in he Main menu. You can also access the Configuration area directly by appending the /Configuration/ folder to the Backup Manager address in your Web browser address bar, such as http://10.61.200.31/Configuration/. Note that the address is case sensitive. The following image provides an example of the manual change to access the Configuration area.


The Configuration window includes the following areas:
Configuration menu. Provides access to options and settings that you can manage in the Settings area.
Settings area. Provides the detail for the selection made in the Configuration menu.
Main menu. Provides simple, one-step navigation to other areas of Server Backup Manager.
The following image highlights the different areas of the Configuration window.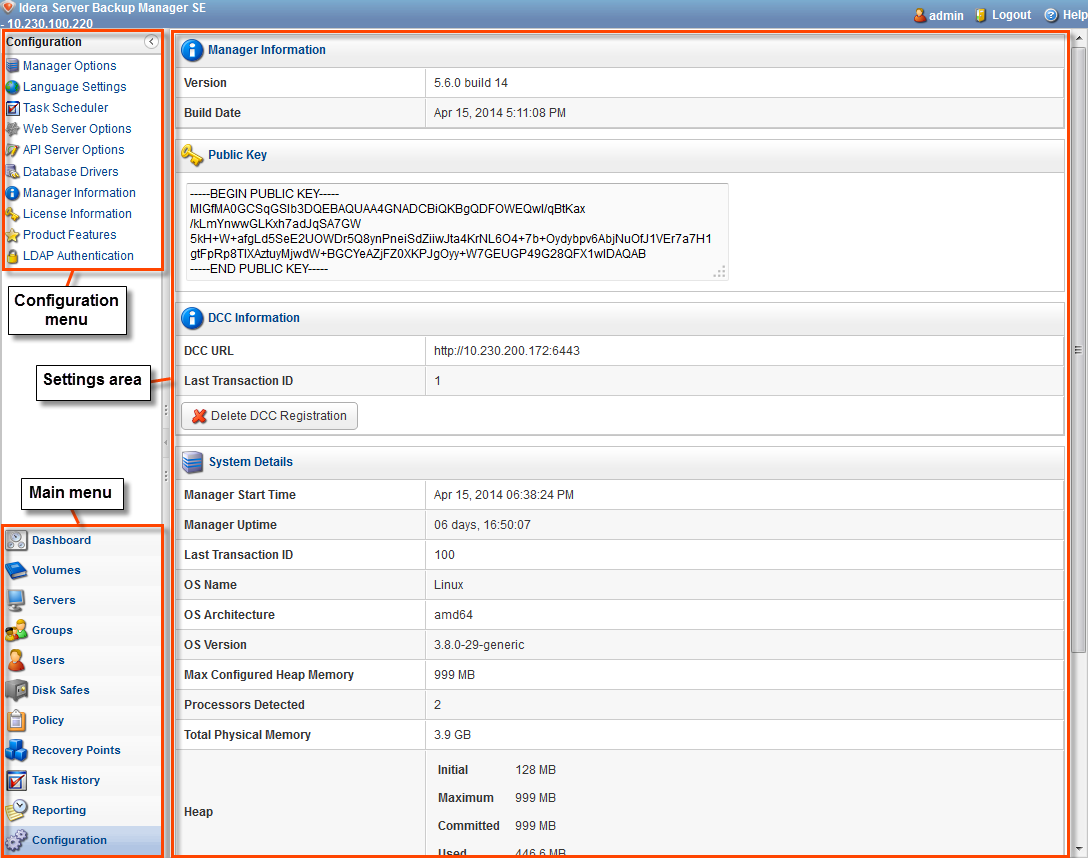 ---
Using the Configuration menu
The options in the Configuration menu include:
---
Using the Settings area
Provides access to the options for the selected menu item.