Skip to end of metadata
Go to start of metadata
The Recovery Points window in SBM allows you to view browse, merge, restore, or lock your recovery points. You can access all the functions you need to manage your recovery points by navigating to the Protected Machines page, clicking the Actions icon for a specific machine, and selecting Open Recovery Points.
The Recovery Points window will display a list of recovery points for the corresponding machine.
.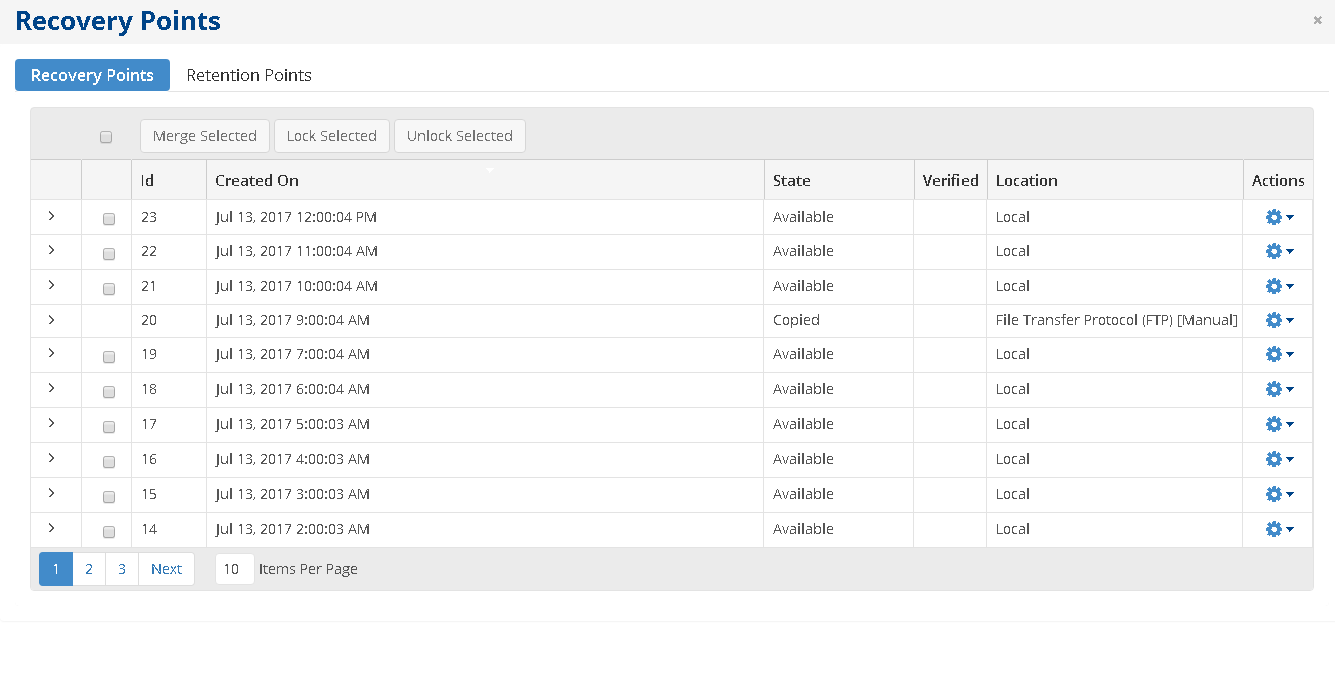 Clicking the ">" in the first column expands to show details about the recovery point. From the details you can drill through to protected machine, disk safe, and storage configuration information.
The gear denotes the actions you can take from a recovery point, including browse, bare metal restore, merge, and lock. If Archive is enabled, you can also "send to archiving" to archive that recovery point and you can download archived recovery points.