Skip to end of metadata
Go to start of metadata
Notice
End-user level MySQL backup is not supported in the Backup Manager. Only super-users can complete MySQL backup.
Follow the instructions below to browse a MySQL Instance added to a Policy in your Server Backup Manager.
Notice
Before you can browse the MySQL instance, make sure you have added it to the Policy and performed at least one replication. See Add a MySQL instance to a policy.
1. Click Protected Machines in the Main Menu. The Protected Machines screen displays.
2. Click the corresponding Actions icon for the protected machine you would like to browse and select Open Recovery Points.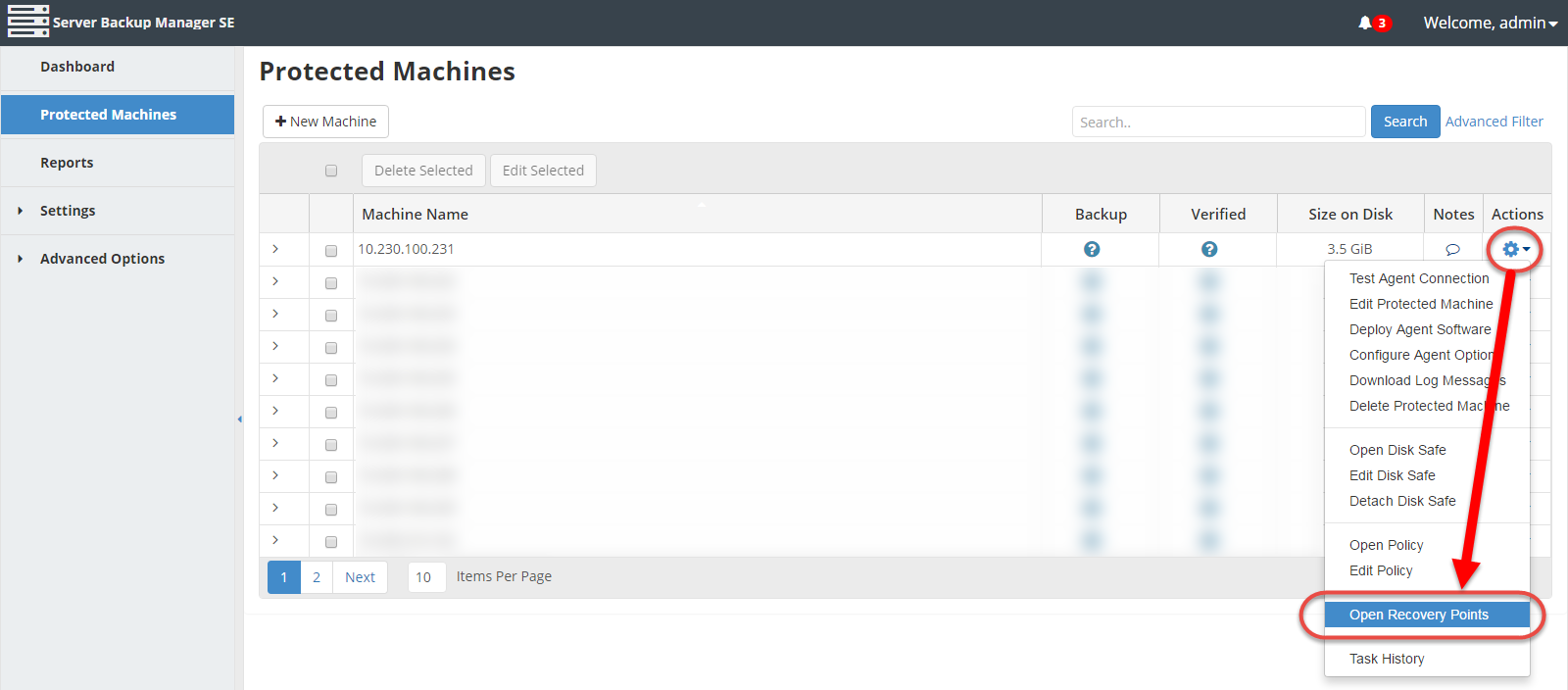 A list of all Recovery Points from the selected protected machine displays in the Recovery Points window.
3. If a Recovery Point contains a backup of MySQL instance, click the corresponding Actions icon and select Browse Databases to browse the instance.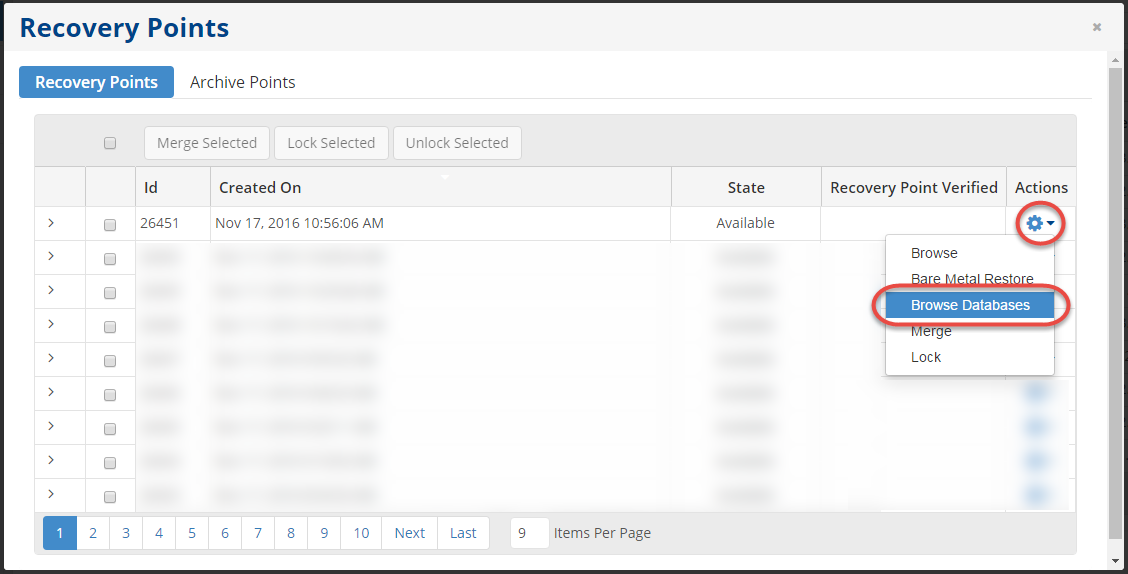 The Browse Databases window displays.
4. In the Browse Databases window, use the ">" icon to expand the trees and view the stored objects.