Skip to end of metadata
Go to start of metadata
The Advanced Options screen in Server Backup Manager provides general information about your environment as well as a number of options and settings to help you get the most out of your installation. Access all of the functions you need to manage your configuration by clicking Advanced Options in the Main Menu. When you click this link, a list of additional Advanced Options displays in the Main Menu.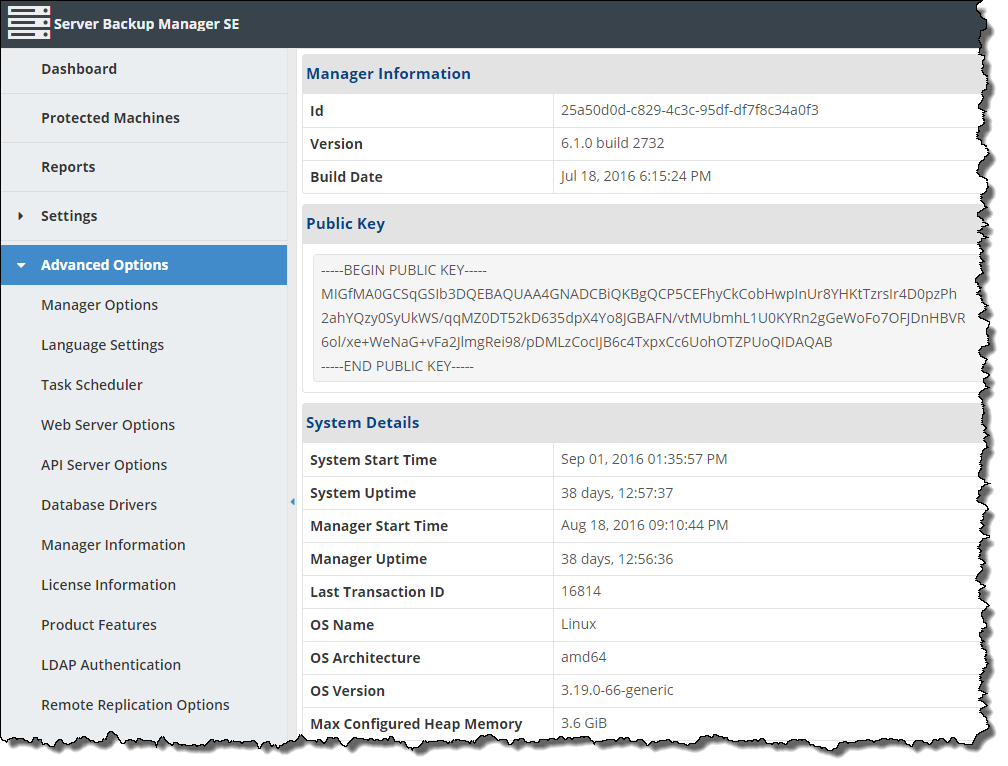 Note
You can also access the Advanced Options window directly by adding /Configuration to the Backup Manager address in your Web browser address bar, such as http://10.61.200.31/Configuration/. This address is case sensitive.
When you first click Advanced Options in the Main Menu, the Manager Information screen displays. Using this screen, you can quickly review useful manager, license, and system information concerning your Server Backup Manager system. For more information about the Manager Information screen, click here.
Advanced Options menu
Additional options in the Advanced Options menu include: